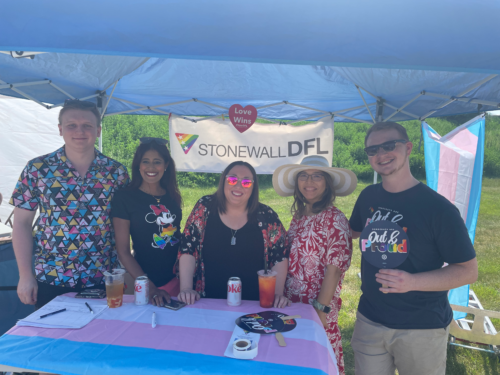 Want to volunteer?
As a volunteer, you will greet people at the Stonewall DFL booth, as well as discuss membership with Stonewall, promoting our newsletter, and providing broad information about Stonewall DFL endorsed candidates and DFL highlights, at large.
Can't Make it? Donate!
We couldn't do all of these wonderful outreach events without the kind support of donors like you. Please consider a gift to help us reach more Prides across Minnesota.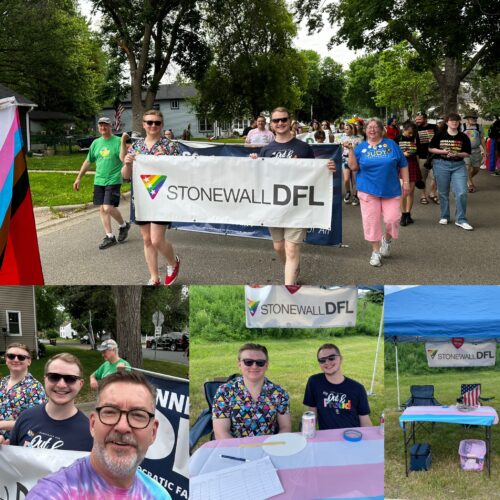 DFL Unit Leaders
We are always looking to partner with local DFL units whether it's sharing a tent or getting more volunteers. It's more cost-effective to share resources and volunteers and helps spread the message of the statewide DFL party. Please reach out to [email protected] for more information.